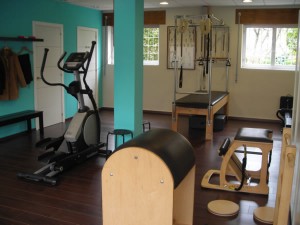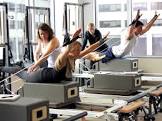 Any training, and especially the Pilates Method, must be adapted to the characteristics of each person. One of the most important factors is the attention each student receives in class. To achieve a postural re-education is essential that the teacher would be able to correct the students.

Keeping the correct posture is the priority over just the repetition of the exercise. For that is essential and so helpful to focus on the breathing.
That's why, at NaturCuera, we believe the Pilates trainings have to be in little groups, especially if the purpose is therapeutic, for make possible to the coach to have total control over the correct way to do the exercises.

The goal of our classes is to give a physical improvement and to get conscience for having a better control about your posture and motivational state.
At NaturCuera we bet on the quality of the trainings in private or semi-private classes. We make little groups (1 to 3 as maximum).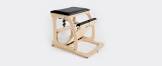 Each students works in our special and official equipments (Cadillac, Reformer, Ladder Barrel and Exo Chair from Balanced Body) that allow a greater range of motion and a progressive increase of the difficulty, adaptable for anyone in a secure way.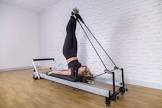 The coach leads the class guiding the student through different exercises designed and adapted to the needs and objectives of each person.