In our organic shop you will find phytotherapy, medicinal plants, organic food, bulk products, food suitable for coeliacs, diabetics, lactose intolerants… and so much more.
At NaturCuera we believe that the use of natural products for our wellness only has sense if the cultivation and the conservation are being done in a organic way. We take care of our products to give you the best quality as possible, organic culture and with guarantees. And if it's local, so much better!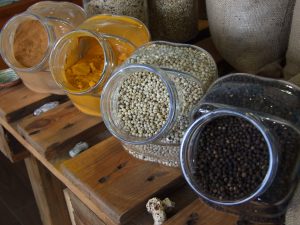 There are more and more studies linking pesticide use and other agricultural treatments, with some illness, especially neurodegenerative illness such as Alzheimer or Parkinson.
Also, we offer advice and all kinds of extracts, medicinal plants and supplements for take care yourself as naturally as possible. If we don't have what you are looking for, we would get it fast.
Phytotherapy

Is a millennial way – as old as humans – to treat or prevent the
illnesses using the medicinal properties of plants or of a part of them (leaves, roots, bark), that they are used by different ways: infusions, extracts, pills, ointments, etc.
Now a days, despite the indisputable advances of medicine based on synthetic drugs, confidence in the curing power of plants has not only declined, but is experiencing a spectacular rise in Western society. The phytotherapy can become in an clean alternative and without side effects.
Some pluses of the use of medicinal plants to consider are:
Global repair of the organism: they exert a global action on the organism that is most effective because of the interaction between their different active principles.
A higher prevention effect: they tend to stimulate the action of protection and adjustment of the defensive functions of the organism, preparing it against the attack of extern agents.
Less side effects
Longer lasting effect: due to its better tolerance, the treatments with medicinal plants normally can be taken for a long time.
Polyvalent action: despite the medicaments, that are prescribed for a very specific ailment, the herbs, because of having a lot of properties, they can act on different ailments at the same time.
Safe supplement: the plants, also can be used as a supplement or treatment with a conventional medicaments.