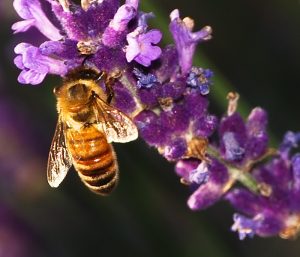 The treatment of some pathologies using the hive products – mainly the apitoxin or bee venom – is called apitherapy.
At NaturCuera we have added the apitherapy to our services offer because we believe very encouraging the results of the investigations have been made, especially on the rheumatology and neurology area.
We have link some scientific studies at footer that have proven the great potential of this treatment where other kind of treatments are poorly efficient and can produce severe side effects.
Before doing the apitherapy treatment, is necessary to do the previously tests of allergy and tolerance of the apitoxin to could rule out any incompatibility for the treatment.
The application technique consists on the direct or indirect inoculation (bee sting or using the sting removed from a bee) of low-doses of the bee venom. Each sting can contain betwen 0.2 and 0.3 mgof apitoxin, although the apitherapist, using the correct thecnic, ensure microdoses under 0.03 mg per sting
Also exists other application options like the injection of apitoxin preparations, although there are who defend the highest effectivity of the direct application with the bee.

The areas to treat, the apitoxin doses, the effectivity percentage and the length of the treatment depends on the patology to be treatedf you want more information, please contact with us.
Here we leave a link to an interesting documentary broadcast on TVE about this therapy:  http://www.rtve.es/drmn/embed/video/3082164
Some of the articles published: